Crow is being developed by researchers at Purdue University, the University of Arizona, and Michigan State University. We've recently welcomed lots of new researchers to our team, and we'll be adding them here soon!
Shelley Staples is Assistant Professor of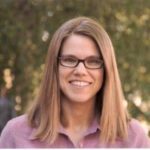 English Applied Linguistics and Second Language Acquisition and Teaching at University of Arizona.  Her research focuses on corpus analyses of speech and writing, particularly for applications to student writing. Her work has recently been published in journals such as Journal of English for Academic Purposes, Written Communication, and Applied Linguistics.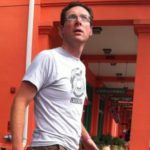 Bill Hart-Davidson (@billhd) is an Associate Professor of Rhetoric and Writing at Michigan State University and Associate Dean of Graduate Education in the College of Arts & Letters. He is a Senior Researcher in the Writing, Information, and Digital Experience (WIDE) Research Center. Bill's research interests lie at the intersection of technical communication and user experience, and he has published more than fifty peer reviewed articles and chapters in such areas as visualizing knowledge work processes, information and user experience design, and computational rhetoric. He is co-editor with Jim Ridolfo of the 2015 volume Rhetoric and the Digital Humanities from the University of Chicago Press. Bill is a co-founder of Drawbridge Inc., a learning technology company spinoff of Michigan State University, and developer of the software service Eli Review, a peer learning platform in use around the world and across the U.S. in both higher education and K-12 schools.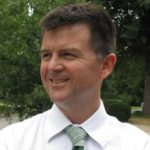 Bradley Dilger (@cbdilger) is Associate Professor of English at Purdue University, where he directs the first-year writing program, Introductory Composition at Purdue. His research on writing programs, networks, and transfer has been published in Computers & Composition, CCC, Writing Program Administration, and multiple edited collections. With Jeff Rice, he edited From A to <A>: Keywords of Markup, winner of the 2011 Computers & Composition book award. Bradley is a year round bike commuter, husband of Erin, and dad to Madelyn and Amelia.
Hadi Banat is a doctoral student in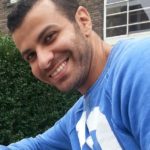 Second Language Studies at Purdue University. His research interests are in the intersections between second language writing and composition studies in addition to the ideology, functionality and curricular design of different writing classes. He loves the beach, the sun and the ocean and enjoys travelling to new places.
Tony Bushner is a doctoral student in Rhetoric and Composition. Their research interests are in user experience, game design, technical communication, and digital communities. They will work with the development team as Crow begins to design database structures to articulate the archive and web interface.
Sherri Craig is a doctoral student studying rhetoric and composition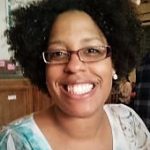 with a specialization in writing program administration. Her work focuses on teacher development and mentoring structures within formal institutional environments. When not in PhD Land, Sherri spends her time reading comic books on outdoor patios and contemplating life as a painter.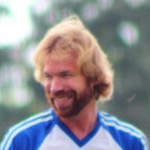 Mark Fullmer, Senior Software Developer/Analyst at the University of Texas at Austin & adjunct writing instructor at Pima Community College, has united his experience in composition/rhetoric and computer science to implement stemming and readability algorithms, multilingual corpus software, and grammar/style checkers. He has also self-published literature that imbricates technology and text: a Twitter poetry collection and a Facebook game novel. He enjoys classical trumpet, the films of Ozu, and the Oxford comma.
Wendy Jie Gao is a PhD student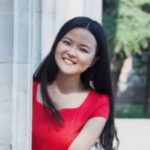 in Second Language Studies at Purdue University. She is now a Testing Office Assistant at the Oral English Proficiency Program. Her research interest includes language testing and assessment, and she hopes to know more about how corpora could help with research in second language writing. Besides happily working for her degree, Wendy loves to play the violin and spend time in a pool.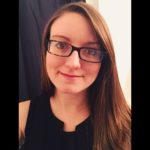 Lindsey Macdonald is a PhD student in Rhetoric and Composition who teaches first-year composition at Purdue University. Her research interests include professional writing and technical communication, public rhetorics, and community engagement. When she's not doing academic things, she likes to play with her two cats, cook and eat a lot of food, binge-watch too many TV shows.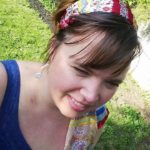 Michelle McMullin is a PhD Student in Rhetoric and Composition. Her research interests are in the intersections between institutional structures, technical communication, public problem solving, and effective teaching. When she is not tangled up in these interests, she is inventing a recipe or smashing lego bricks on her XBox.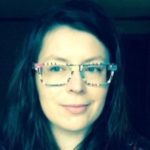 Aleksandra Swatek is a PhD Student in Second Language Studies. Her interests include second language writing, rhetoric & composition, writing assessment, and quantitative research using various types of data. In spare time she hikes, trains cats, and reads poetry.
Ashley Velázquez is a doctoral student in Second Language Studies and she currently teaches an international section of first-year composition for engineering students. Her research includes a disciplinary evaluation of first-year engineering students' multilingual writing practices, the effects of collaboration on the second language writing process, writing assessment, and the use of computing and gaming to teach second language composition. For Crow, she has assisted in the development of PSLW and contributed extensively to research in citation practices.
Terrence Zhaozhe Wang is a doctoral student in the Second Language Studies program at Purdue University. He teaches first-year composition to both domestic and international students. He conducts research on various issues in the field of Second Language Writing, sometimes with the help of digital means and corpus linguistics. He spends 6 hours in the gym every week and approximately a month traveling behind the wheel or on an airplane every year.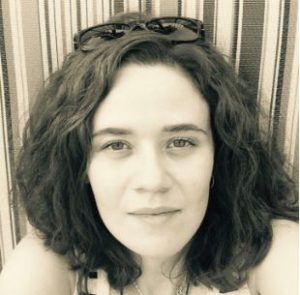 Olga Chumakova is a graduate student at the University of Arizona's English Applied Linguistics program. She taught EFL in Russia and Mexico,  and now she teaches first year composition courses to international students at the U of A. Her research interests include language use, second language writing, and second/foreign language teacher and learner identities.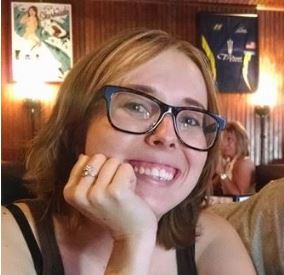 Samantha Kirby is a graduate student in the University of Arizona English Applied Linguistics program. After receiving her M.Ed in Teacher Education, she taught English literature, composition, and linguistics at the high school level. She returned to her own schooling and is now teaching ESL academic writing at UA. Her research interests focus on computer-mediated communication, learning through video games, and discourse between players.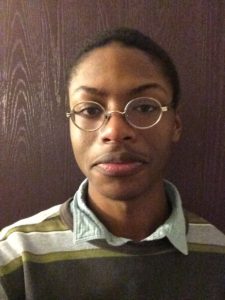 Justin Squires is a second year undergraduate student in the Linguistics and East Asian Studies department studying Japanese. He plans to make it to Japan after graduation to teach English as a second language in some capacity and potentially enroll in graduate school either in America or Japan. His most notable interests as an undergraduate include syntactic theory and second language acquisition. When not in school, Justin is usually found admiring the work of physicists and taking unguided walks to anywhere.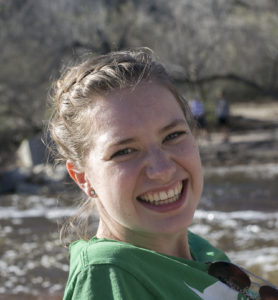 Kati Juhlin is a senior at the University of Arizona studying linguistics and Judaic studies. She is looking forward to pursuing a Master's degree in TESOL after she graduates. She is currently preparing to teach English in Mexico for a gap year. In her spare time she likes to watch Doctor Who, drink coffee with friends, and feed the cats that show up at her door.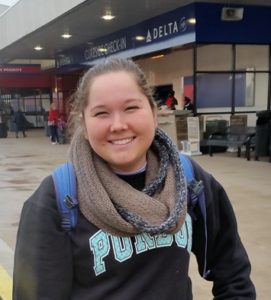 Blair Newton is an undergrad at Purdue University, where she studies professional writing and management. During her free-time, she loves to write, read, cook, and binge watch Netflix.
Beril T. Arik is a Visiting Assistant Professor of Second Language Studies/ESL

at Purdue University. Her research interests include interdisciplinary study of second language writing, second language acquisition, TESOL, and corpus linguistics. She particularly likes teaching research methods courses. During her free time, she enjoys watching anime and light-hearted British murder mysteries and spending time with her husband, Engin, and 3 year old son, Aslan Atlas.
New folks
Welcome to our new Crowbirds! They'll be introducing themselves shortly.
Lauren Brentnell, Michigan State University
Collaborators
Duncan Buell, University of South Carolina
Chris Holcomb, University of South Carolina
Randi Reppen, Northern Arizona University
Scott Partridge, University of Delaware
Emeritus-eaux
Ge Lan is a doctoral student in the program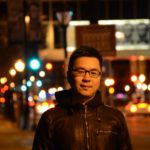 of second language studies/ESL at Purdue University. He has worked as a teaching assistant of the first-year composition since fall 2015. His research interests include corpus linguistics, natural language processing, and second language writing.
Samantha Pate graduated from Purdue with a major in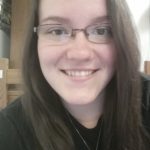 Professional Writing in December 2016. She plans to pursue a career in Grant Writing. She is currently working towards earning an internship working alongside a Grant Writer at a non-profit organization in her hometown. During her free time she enjoys reading and binge watching Supernatural.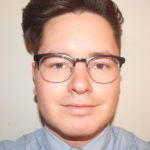 Louis Wyatt graduated from Purdue University in spring 2016 with a Bachelor of Arts in Professional Writing. He currently works as an Independent Lead Writer at isportsweb.com and does freelance writing, specializing in grant and tech writing, as well as journalism. Outside of work and school, Louis enjoys reading books and playing the guitar.