Crow Fellows
We selected our first cohort of Crow Fellows in summer 2021 after publishing an RFP and screening applications from scholar-teachers at four-year institutions in the United States. In the future, we hope to expand our Fellows internationally and to include two-year institutions.
Olayemi Awotayo is a doctoral student in the Rhetoric and Writing Program in the English department at Virginia Tech. He received a bachelor's degree in English Language at the University of Lagos. He later obtained a master's degree in Rhetoric, Theory, and Culture at Michigan Tech, where he wrote a thesis that deploys critical discourse analysis for analyzing political campaign rhetoric in Nigeria. His current research interests include displacement and migration rhetorics; public rhetorics. Since beginning his master's degree program, he has been teaching first-year writing and hopes to further develop his approach to teaching the course using corpus linguistics.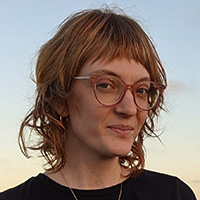 Dr. Madelyn Pawlowski is Assistant Professor of English and the Director of Composition at Northern Michigan University. Her research examines the role of teachers' critical language awareness in supporting L1 and L2 writers in the college classroom. Her research informs her teaching and administrative practices, helping her to develop and enact linguistically aware genre pedagogies and accompanying models for teacher development and graduate education. Dr. Pawlowski's recent work can be found in Composition Forum and Writing Spaces.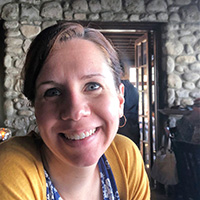 Margaret Poncin Reeves is a Senior Lecturer at DePaul University, where she teaches first-year writing, professional writing, and courses for multilingual students. Her research interests include learning transfer, multilingual and multimodal pedagogy, teaching with technology, and rhetorical genre theory. Outside of work, she enjoys anything related to food: trying new restaurants, watching baking videos, and cooking with her family.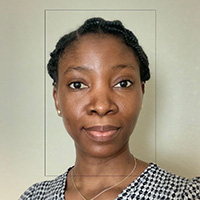 Modupe Yusuf is a PhD candidate and graduate teaching instructor in the Rhetoric, Theory and Culture program at Michigan Technological University. Her research focuses on the rhetoric of health and medicine and technology. Her teaching portfolio includes first-year composition, technical communication, and introductory linguistics. She's currently exploring a corpus-driven approach to supporting students' learning in the writing classroom.