The Crow Writing Contest recognizes the talent of students who have agreed to share their writing in our corpus. Winners are selected by a panel of Crow researchers. We are delighted to publish their writing here.
Winners: Spring 2022
For our 2022 contest, funding was provided by the University of Arizona Center for University Education Scholarship (CUES).
The Negative Implications of Studying Abroad and How It Could Positively Impact the Mentality and Well-being of Arab International Students
Hamad AlOmar studies Political Science with an emphasis on International Relations and minors in Latin American Studies at the University of Arizona. Hamad and his family members are from Kuwait. Hamad is passionate about learning new things and improving his overall knowledge. Writing helps Hamad analyze different situations and allows him to learn from these situations. Hamad plans to attend law school after graduation to pursue a job in the field of international law.
Ananya Singhvi is an international student from India. She is a sophomore majoring in Economics with a minor in Math. Ananya is a part of Bear Down Camp Crew and Delta Sigma Pi. She holds Eboard position with SASA and WEC and works as a Marketing Assistant at Think Tank. Apart from her involvement on campus, she enjoys painting, writing and traveling.
A Comparison of Psychosocial Factors Between International and Local Students on US Universities
Jose Tafolla is a student from Sonora, Mexico and First-generation college student who plans to pursue a career in Nursing at the University of Arizona. When he isn't at his job or visiting his family he enjoys video-chatting with his dog, Princess or finding different ways to relax. He does not worry too much about the future but is more focused on enjoying the present instead.
Winners: Spring 2021
Funding from our ACLS Digital Extension Grant allowed us to recruit heritage Spanish speakers to diversity the Crow corpus. Winners from Spring 2021 were selected from those participants.
Celebrations of Life & Death: Examining Colonial Influence and Cultural Variations Throughout Latin America
Sofia Garduño, originally from Tijuana, Mexico, is a first generation college student studying at the University of Arizona. She is currently majoring in Physiology & Medical Sciences and plans to attend medical school. When she isn't contemplating the mysteries of the universe, she enjoys traveling, eating good foods, and baking cookies with her dog, Moose. "The dead are not gone, but rather flowers that have returned to the earth, buried, waiting."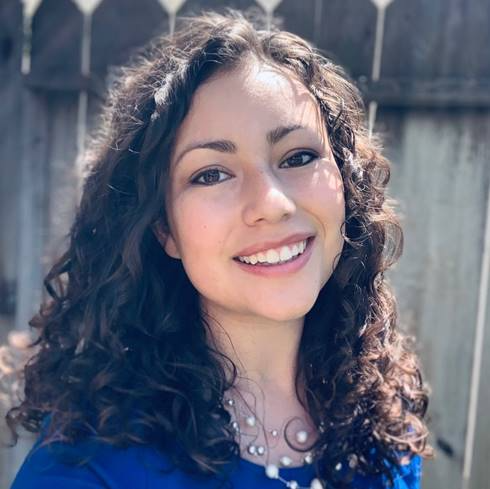 Rhiannon Olivarez-Kidwell is a junior at the University of Arizona double majoring in Molecular and Cellular Biology and Neuroscience with minors in Spanish and Biochemistry. She loves to dance and is a member of a UofA's folklórico group, Grupo Folklórico Miztontli. Ms. Olivarez-Kidwell plans to attend medical school after graduation.
The Dreadful Reality of Teenage Vaping
Ruben Portillo studies Criminal Justice and Spanish at the University of Arizona. He is from a small town South of Arizona called Rio Rico. After completing his bachelors degree, Ruben plans to go into Law School.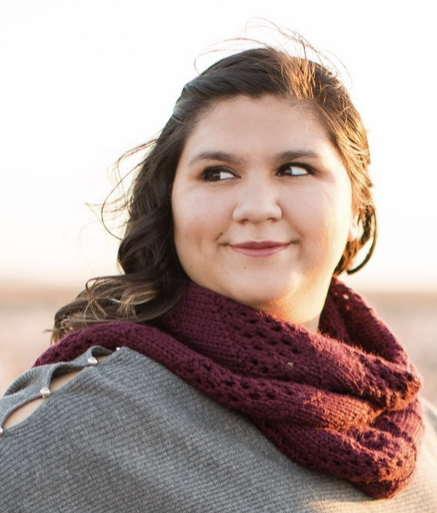 Esperanza Ries is studying Studio Art at the University of Arizona. She is emphasizing in Illustration with hopes to one day work for Pixar. When Esperanza is not creating art, she enjoys writing, stargazing, and watching Disney movies. She also spends her time playing with her dog, Honey, and her cat, Finn.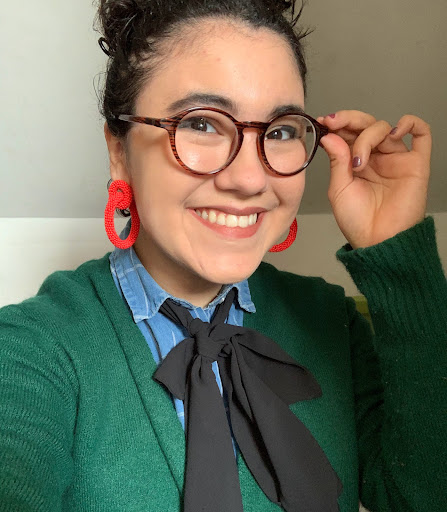 Tu Latinidad y la Mia: Discourses on Umbrella Terms and Identity
Penélope Hurtado Stuart is an undergraduate student from San Antonio, Texas majoring in neuroscience and cognitive science, linguistics, and Arabic at the University of Arizona. She is also a neurolinguistic researcher and a baile folklorico dancer, and works in arts and science education in her spare time. As a Mexican-American woman of mixed ancestry, exploring the intersections of identity and experience is deeply important to her.