Great feedback! CWPA 2019 report
Bradley Dilger and Hadi Banat attended the Council of Writing Program Administrators' annual conference in Baltimore, Maryland, and conducted a workshop to introduce the Crow platform and its various uses to the CWPA audience. Participants explored multiple features of the Crow platform and reflected on its potential uses for their own research and writing programs. After Dr. Dilger introduced the Crow project, design practices, and the technical aspects of building and maintaining the interface, graduate dissertation fellow Hadi Banat discussed Crow's adopted methods to collect corpus texts and repository pedagogical materials. Both Dilger and Banat led a guided tour of our web interface, provided ample time for hands-on exploration, and assisted workshop participants by answering queries during our extensive individual work time. Finally, participants reported on their experience interacting with the interface, provided feedback on their interface experience, and reflected on ways to utilize this resource in their own institutional contexts.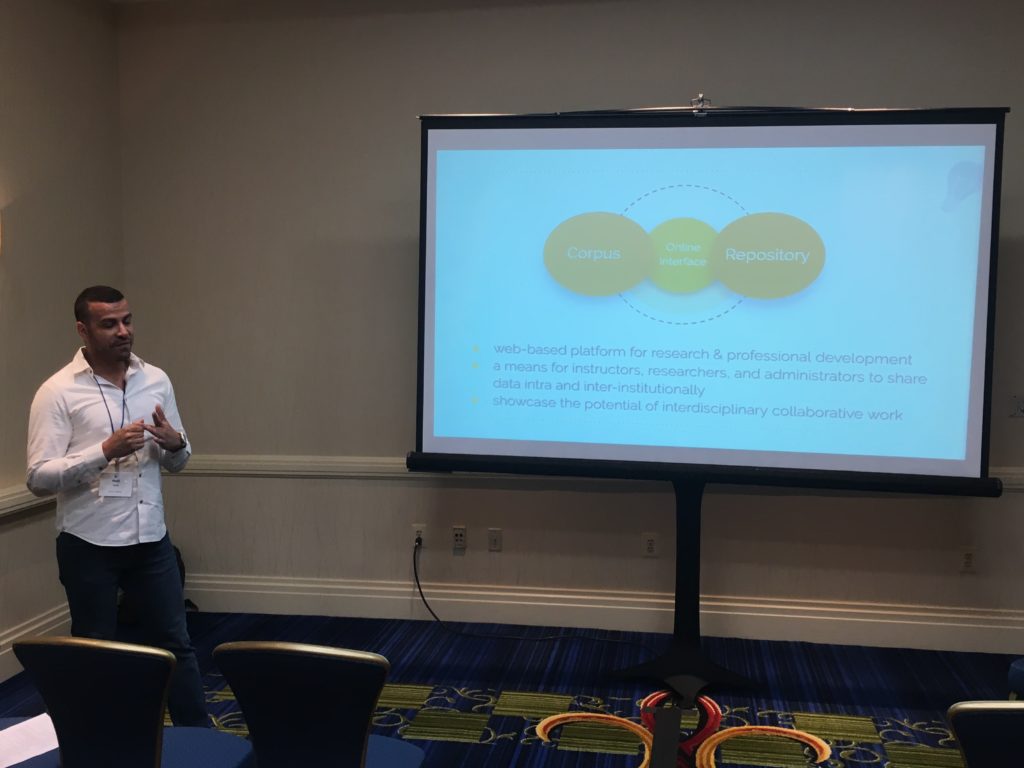 During our conversations with CWPA workshop participants, we discussed the following:
Multiple Word Handling feature (Contains any word or Contain all words) in corpus search and possible additional interface features 
Our GitHub tools related to processing and de-identifying student texts
Pedagogical material de-identification, ownership, and labor concerns
Usability of the repository materials and corpus texts for graduate student practicums
Coding multimodal digital projects and related repository backend work 
Open source platform, user permissions, and access to data 
Open source platform and access criteria pertaining to various user profiles
After our conversations, we invited workshop participants to share more feedback with us by filling out a survey feedback form. Inspired by user experience and usability practitioners, outreach workshops and user feedback are instrumental for continuing the development of our interface. Thanks to our ACLS extension grant, we were able to offer gift cards to participants who filled out the survey, another part of our outreach work to build a network of potential Crow contributors and researchers.
In addition to the time we spent in sessions and networking with other scholars and peers, we did not forget to enjoy the scenic inner harbour of Baltimore and the multicultural cuisines in the city. Dilger went for sunrise runs before breakfast and conference talks, and Banat enjoyed sunset walks after long days at the conference. (At CWPA, breakfast starts at 6:45am!) 
At the end of the conference, CWPA organizers took us on a trip to the American Visionary Art Museum where we enjoyed snacks, desserts, and beer before we took a tour of the museum and admired its unique pieces. Through this social event, we also met new friends and had entertaining conversations outside the realm of academia.
We hope to attend CWPA 2020 in Reno, Nevada and share our work with the writing program administration community again.