Crow Spotlight: Alexis Jacobs
Alexis Jacobs is an undergraduate research assistant at North Carolina State University. She joined the Crow team in Fall 2022 and has since written blog posts, worked on information architecture and research design with the Constructive Distributed Work team and has been working with Dr. Aleksandra Swatek on our wrtiecrow.org web redesign.
Alexis is a senior and will be graduating this May with bachelor's degrees in English and Psychology. In her studies, she specializes in professional writing and rhetoric with a focus on journalism.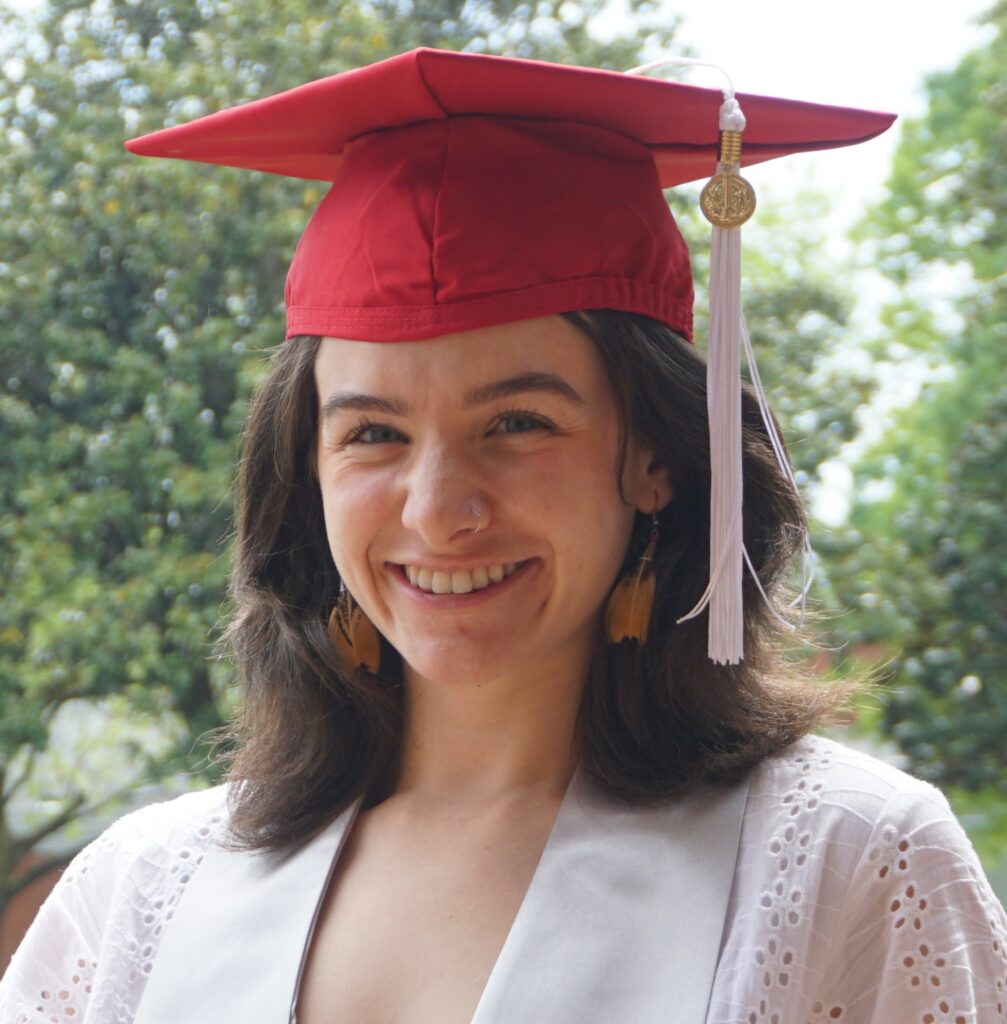 Alexis' favorite experience as a Crow researcher has been writing blog posts for Crow's website. Utilizing her expertise in journalism, she has written multiple articles this past year including spotlight posts which highlight the accomplishments of fellow Crow researchers.
"When writing spotlight posts, I typically interview Crow researchers I have never worked with before," Alexis said. "That is something I really enjoy about Crow, meeting and collaborating with researchers from different institutions nationally and internationally."
While finishing her degrees and working with Crow, Alexis has also served as a Mental Health Ambassador with NC State Prevention Services. In this role, she dedicates her time to planning campus outreach events and presentations with the goal of connecting students to mental health resources and building community on campus.
"Working with Prevention Services has been a great experience in learning how to promote connectedness across such a large campus," Alexis said. "It feels very rewarding to plan an event and have a good turnout. But even if just one student benefits from an outreach event, it still is a success."
Alexis also serves as a copy editor for Technician, NC State's student newspaper. She loves being a part of student media and sees herself continuing to work in media and communications after graduating.
Outside of her academic endeavors, Alexis enjoys creative writing. Her first published poem will be featured in the 2023 edition of Windhover, NC State's literary and art magazine, which is set to release in late April.
As her time with Crow ends, Alexis would like to express her gratitude for Dr. Michelle McMullin. Over the past year, Dr. McMullin has assisted Alexis in developing her writing and research skills as a Crowbird and has provided invaluable professional support.
Congratulations on this accomplishment, Alexis!