Team
Crow PIs are guided by our advisory board and work with a wonderful team of undergraduate and gradate researchers (below).
Principal investigators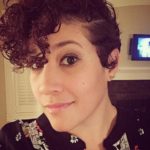 Dr. Ashley Velázquez is an assistant professor in the School of Interdisciplinary Arts & Sciences at the University of Washington, Bothell. She is was an American Association of University Women (AAUW) Dissertation Fellow for 2018-2019. Her research focuses on the use of both qualitative and quantitative methods to analyze how L1 and L2 writers engage in disciplinary-specific writing tasks in engineering.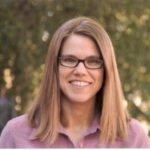 Dr. Shelley Staples is Associate Professor of English Applied Linguistics and Second Language Acquisition and Teaching at University of Arizona. Her research focuses on corpus analyses of speech and writing, particularly for applications to student writing. Her work has recently been published in journals such as Journal of English for Academic Purposes, Written Communication, TESOL Quarterly, and Applied Linguistics.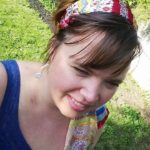 Dr. Michelle McMullin is assistant professor of English at North Carolina State University. Her research focuses on how attention to human, technical, and institutional infrastructures can help diverse groups of stakeholders respond to complex problems to build more resilient communities. She brings this work to Crow by working on grant funding, developing best practices, and researching the effectiveness of the team's (digital and human) infrastructure.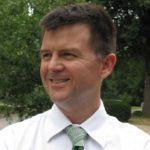 Dr. Bradley Dilger (@cbdilger) is Associate Professor of English at Purdue University, where he directs the first-year writing program, Introductory Composition at Purdue. His research on writing programs, networks, and transfer has been published in Computers & Composition, CCC, Writing Program Administration, and multipleedited collections. With Jeff Rice, he edited From A to <A>: Keywords of Markup, winner of the 2011 Computers & Composition book award. Bradley is a year-round bike commuter, husband of Erin, and dad to Madelyn and Amelia.
Dr. Bill Hart-Davidson (@billhd) is Professor of Rhetoric and Writing at Michigan State University and Associate Dean of Research & Graduate Education in the College of Arts & Letters. He is a Senior Researcher in the Writing, Information, and Digital Experience (WIDE) Research Center. Bill's research interests lie at the intersection of technical communication and user experience. Bill is a co-founder of Drawbridge Inc., a learning technology company spinoff of Michigan State University, and developer of the software service Eli Review, a peer learning platform in use around the world and across the U.S. in both higher education and K-12 schools.
Team members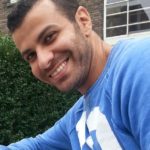 Hadi Banat is a Ph.D. candidate in the English Department, Second Language Studies/TESL program at Purdue University. He teaches First Year Writing and Professional Communication. His research interests are in writing assessment, cross-cultural composition, internationalization of writing curricula and programs, World Englishes, L2 writing, and WAC/WID. In Crow, he works in infrastructure development, grant funding, conference planning, and writing research.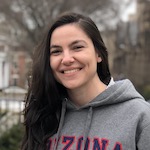 Mariana Centanin Bertho is a PhD student in the Second Language Acquisition and Teaching (SLAT) program at the University of Arizona. She teaches Portuguese at the Department of Spanish and Portuguese. Her research interests include multilingualism in its sociolinguistics and pedagogical perspectives, teaching Portuguese as an L3, and teaching pronunciation. She has also been working with Teletandem interactions and aims to develop corpus-based research on students' oral production.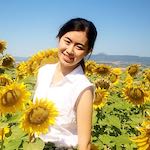 Chen Chen is a PhD student in East Asian Studies at the University of Arizona. Her research interests include second language acquisition of Chinese, corpus linguistics, and sociolinguistics. She hopes to learn more computational techniques. In her spare time, she likes to watch funny dog and cat videos 🙂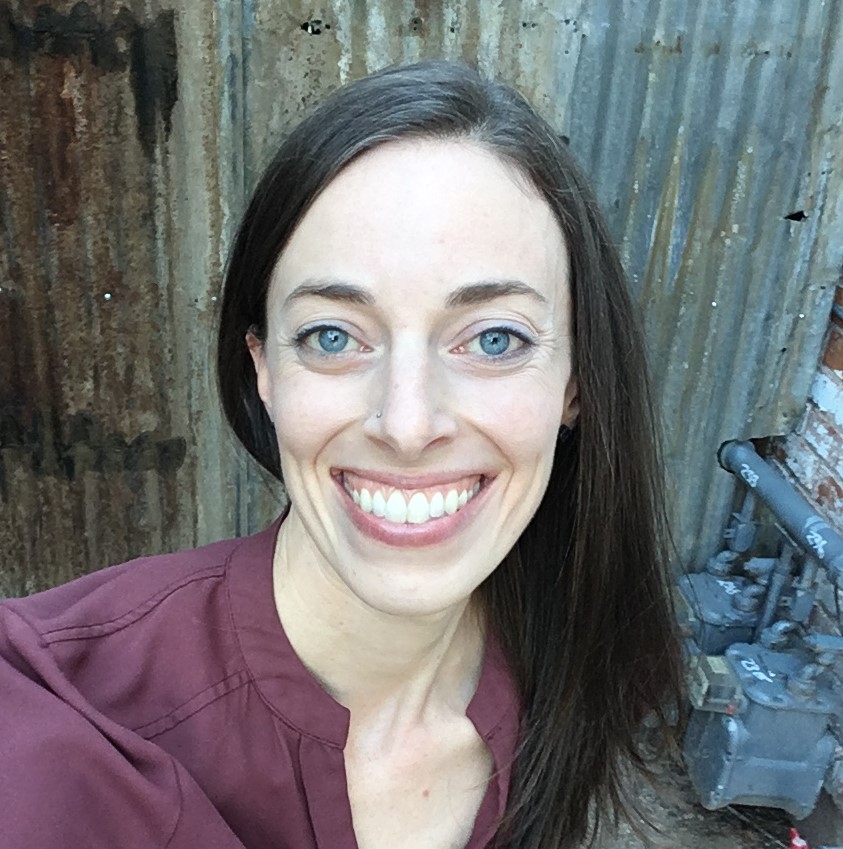 Nina Conrad is a PhD student in Second Language Acquisition and Teaching at the University of Arizona. Her research interests include second-language writing, academic literacies, and postsecondary students' use of proofreading and literacy brokering. She has an MA in TESL and currently teaches Foundations Writing courses at the UA. She also enjoys gardening, baking, and organizing board game and trivia nights.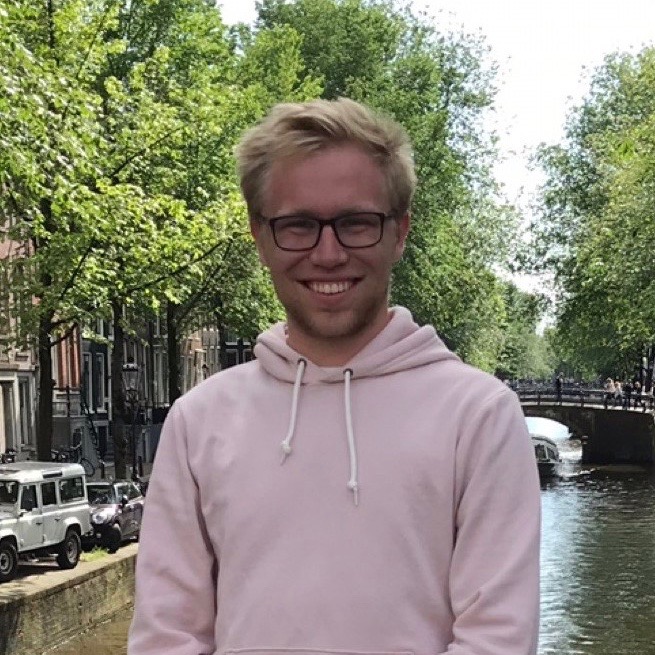 Ryan Day is a sophomore at Purdue University studying Civil Engineering with a minor in Political Science and Spanish. He has previous research experience with the Neurology Department at the University of Chicago, and currently serves on the Transculturation team at Purdue. He intends to pursue further research opportunities both in the humanities and in the hard sciences. He spends his spare time skiing, scuba diving, and traveling with friends and family.
Mark Fullmer is a Principal Software Developer/Analyst at the University of Texas at Austin. He has previously taught composition & creative writing at the university and community college levels, as well as internationally as a Peace Corps volunteer in the Philippines.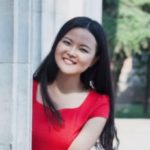 Dr. Wendy Jie Gao recently defended her dissertation, "Linguistic Profiles of High Proficiency Mandarin and Hindi Second Language Speakers of English," in Second Language Studies at Purdue University. She is now a Crow RA, after being Testing Office Assistant at the Oral English Proficiency Program. Her research interest includes language testing and assessment, and she hopes to know more about how corpora could help with research in second language writing. Besides happily working for her degree, Wendy loves to play the violin and spend time in a pool.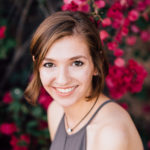 Hannah Gill is an undergraduate student at the University of Arizona studying PPEL (Philosophy, Politics, Economics, and Law) and English. She hopes to teach English once she graduates. In her spare time, she loves to compete in triathlons and read as much as possible.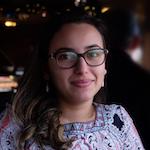 Larissa Goulart is a PhD student at Northern Arizona University. Her research interests include second language writing and register variation. She has an MA in ELT from Warwick University and currently teacher at the Program in Intensive English at NAU. She also likes cats, tea, knitting and winning trivia.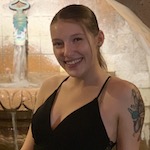 Alantis Houpt is an undergraduate student in her senior year at the University of Arizona. She is Majoring in English with a Minor focus in Intercultural Studies. Over the summer, her plans include completion of TEFL/TESOL certification. Upon graduation in December 2020, Alantis hopes to teach English as a second language overseas. In her spare time, she enjoys playing video games, hiking, and cuddling with her 2 cats.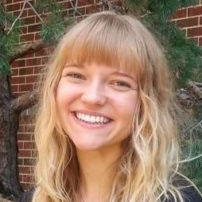 Emily Jones is an undergraduate student at Purdue University studying Professional Writing, with a minor in Creative Writing and History. She works as an editorial assistant for an engineering journal at Purdue Press, tutors in Purdue's Writing Lab, and was an intern for the internationally acclaimed literary magazine Sycamore Review. As part of her work with Crow, she drafts blogs and social media posts, designs fliers and logos, and helps with information architecture and organization.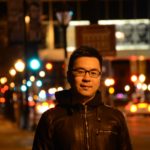 Dr. Ge Lan recently defended his dissertation, "Noun Phrase Complexity, Academic Level, and First Language Background in Academic Writing" in second language studies at Purdue University. His research interests include corpus linguistics, natural language processing, and second language writing. Because of his passion for programming, he is responsible for back-end processing for Purdue data in Crow.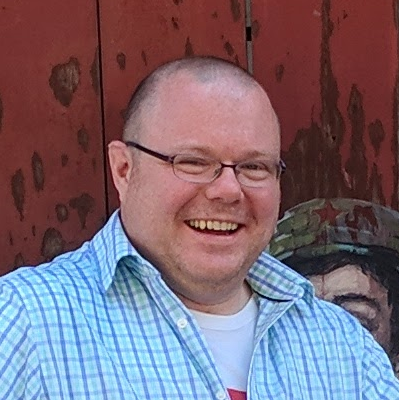 David Marsh is an associate professor of English at the National Institute of Technology, Wakayama College, Japan. He is currently in Arizona for one year as a CESL/SLAT Visiting Scholar. His research interests are related to second language teaching and corpus analysis of technical/engineering English. In his free time, David likes to play with his son and cook.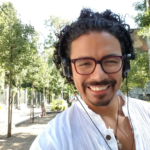 Jhonatan Henao Muñoz is a Ph.D. student in Hispanic Linguistics, with minors in SLAT, and French Linguistics at the University of Arizona. His research interests are related to formal syntax, translation, and second language acquisition and teaching. Currently, he is learning about Corpus Linguistics, specifically corpus building focused on Second Language Learner Writings. Jhon works mostly with Spanish and French as L2. Outside the academia, he likes to work out, take pictures of flowers and nature, and eat. He is a food enthusiastic.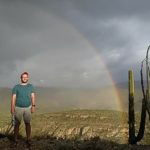 Aleksey Novikov is a Ph.D. student in Second Language Acquisition and Teaching (SLAT) at the University of Arizona. His academic interests include corpus-informed pedagogy, L1 transfer, learner language development, curriculum design, and more generally, usage-based approaches to language learning and teaching. He works mostly with Russian but is also interested in L1 Mandarin Chinese and L2 English.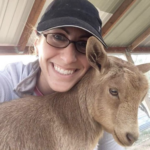 Emily Palese is a PhD student in the Second Language Acquisition and Teaching (SLAT) program at the University of Arizona. Her research centers around curriculum and materials development as well as teacher training for EAL (English as an Additional Language) contexts. She currently teaches undergraduate EAL composition at the University of Arizona, and she has previously taught English in the Peace Corps (Philippines).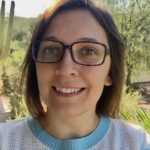 Dr. Adriana Picoral recently defended her dissertation in Second Language Acquisition and Teaching at University of Arizona. Her research draws from Computational Linguistics and Corpus Linguistics to investigate language use and acquisition of multilingual speakers. Her research also includes techniques in multilingual Natural Language Processing (NLP) and quantitative methods of linguistic analysis. She is the founder of R-Ladies Tucson, a local chapter of a worldwide organization whose mission is to promote Gender Diversity in the R community.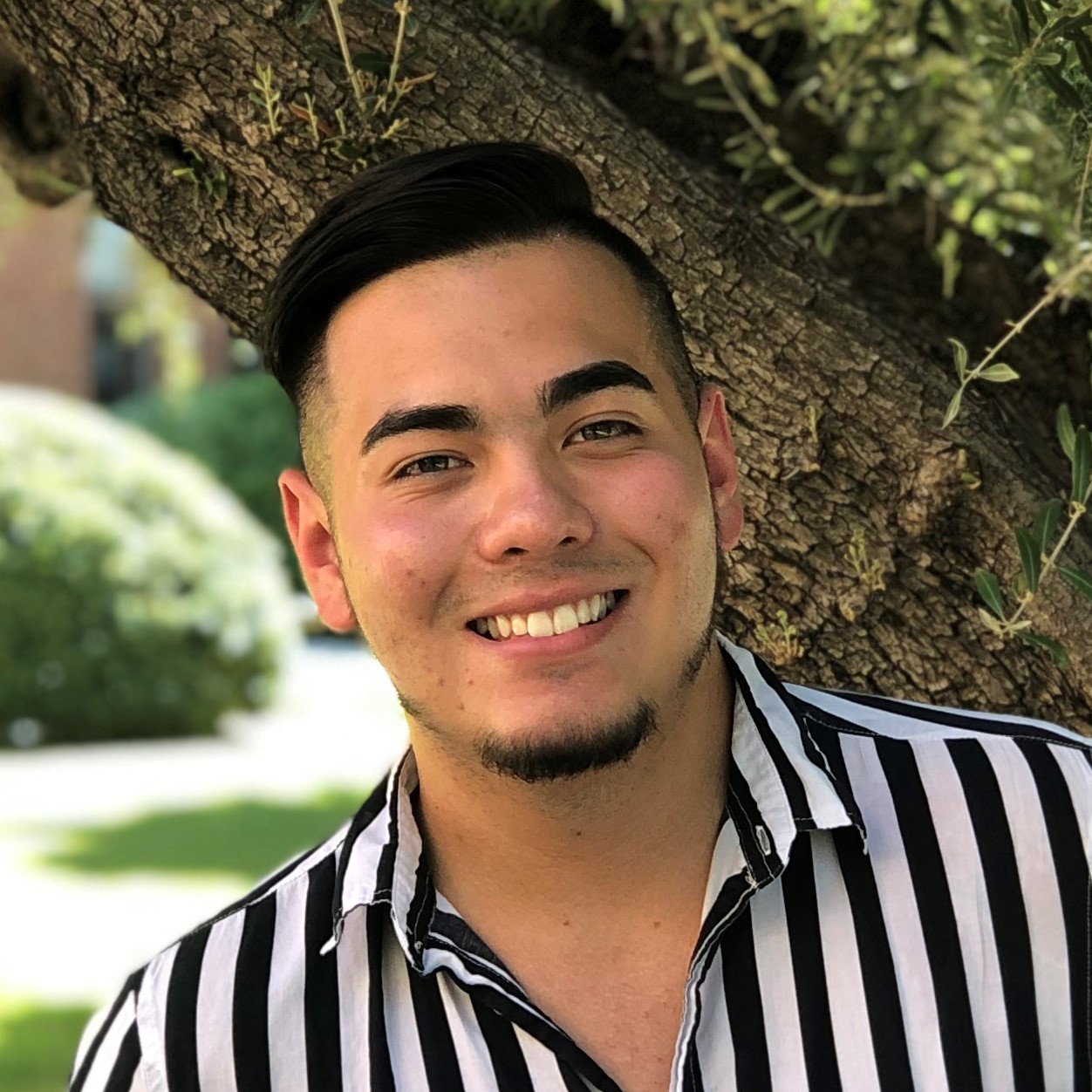 Kevin Sanchez is an undergraduate student in his Junior year at the University of Arizona, studying English and Creative Writing. After graduation, Kevin plans on applying for Arizona's Creative Writing MFA. In his spare time he enjoys writing poetry, reading, and hiking local trails.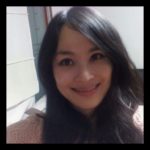 Ji-young Shin is a Ph.D. student in the Second Language Studies/ESL program in the English Department at Purdue University. Prior to joining Purdue, Ji-young was involved in various professional experiences in the field of English education in South Korea, working as a high school English teacher, textbook writer, national exam writer, and online national English writing curriculum developer. Based on her unique professional diversity, Ji-young researches issues in corpus linguistics, second language writing, and language testing/assessment.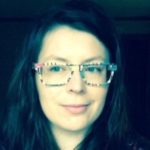 Dr. Aleksandra Swatek is an Assistant Research Professor at the Scholarly Communication Research Group at Adam Mickiewicz University in Poznań, Poland🇵🇱. She obtained her Ph.D. in English / Second Language Studies program at Purdue University, where she specialized in writing research. Her projects encompass the areas of second language writing, corpus linguistics, and English for Academic Purposes. In Crow, she works on data collection, processing, and research on reporting verb use by international first year writers.

Yuwei Wang is a second year Ph.D. student in Chinese Linguistics, East Asian Studies. She has been graduated from North Eastern Normal University of China with her Bachelor and Master's degree in Teaching Chinese as a Second Language. She had former teaching experience in China and in Korea as a Chinese instructor, and had been working in Chinese publishing industry for four years. Her research interest is second language acquisition.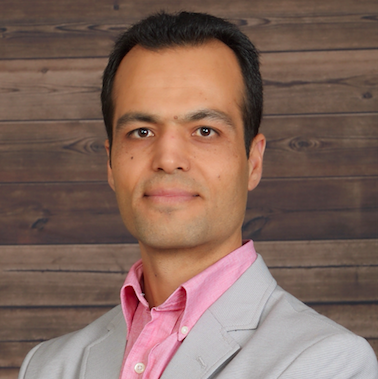 Ali Yaylali is a doctoral student in Language, Reading, and Culture (LRC) program at the University of Arizona. He currently teaches a literacy and teaching methods course to undergraduate students. Before starting the program, he taught ESL and Turkish in Arizona. His current interests are discourse analysis, corpus linguistics, digital literacy, second language pedagogy, and intercultural competence. More specifically, he is interested in interactions occurring between English Language Learners and teachers of ELLs in public schools. How the digitally mediated environments could promote second language learning is also among the topics he is interested in exploring. In his free time, he enjoys traveling and spending time with his two daughters.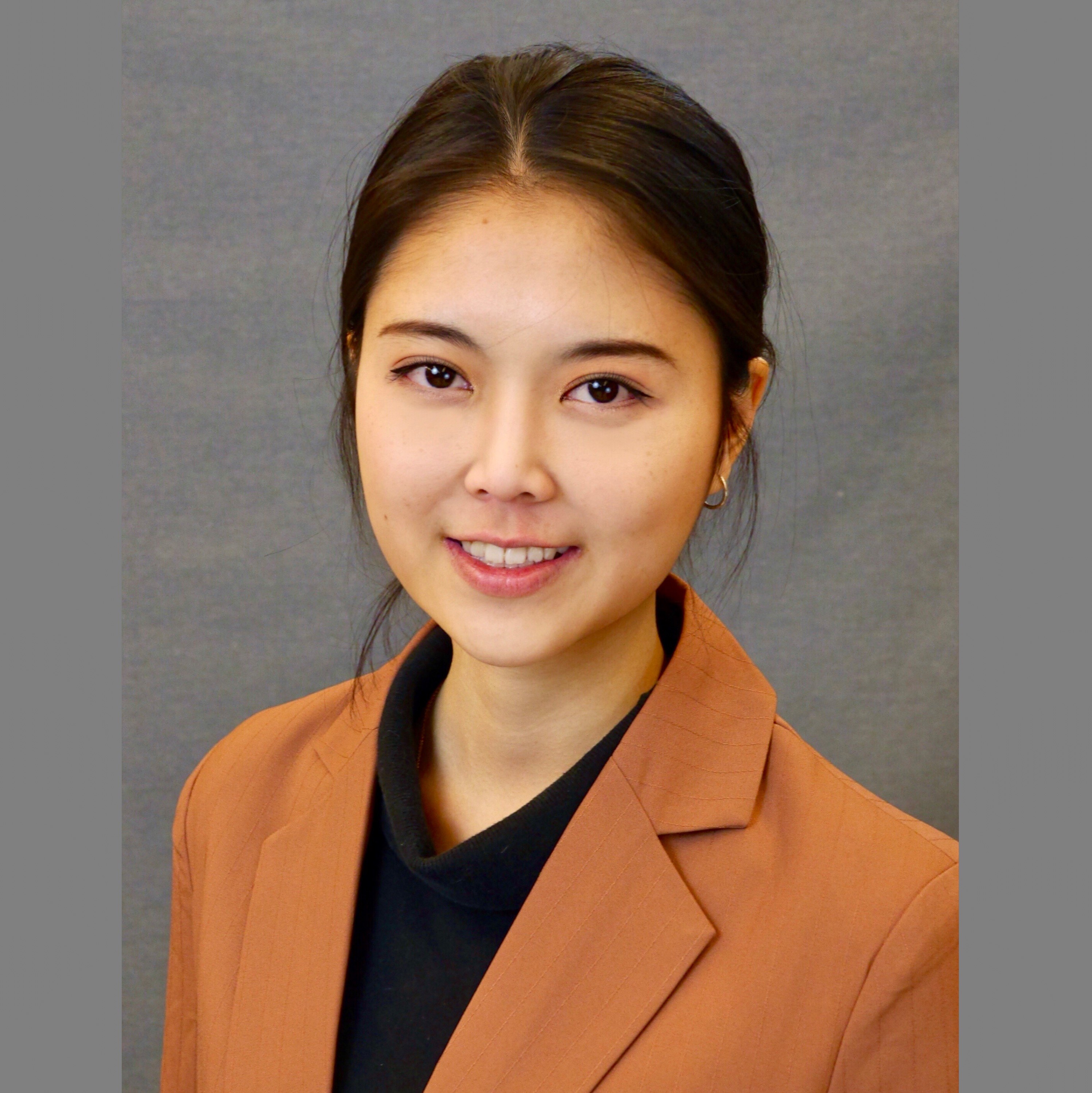 Echo Yiqiu Yan will graduate from Purdue University in May 2020, majoring in Retail Management. She is involved in diverse research projects at Purdue, including the Closed Relationship Lab in the Psychology department and Transculturation in the English department. She also enjoys learning from extracurricular activities, such as singing in Purdue University Choir.
Former Crowbirds
Lauren Brentnell, Michigan State
Tony Bushner, Purdue
Olga Chumakova, Arizona
Curtis Green, Arizona
Kati Juhlin, Arizona
Samantha Kirby, Arizona
Nik Kirstein, Arizona
Yingliang Liu, Arizona
Lindsey Macdonald, Purdue
Kelly Marshall, Arizona
Sarah Merryman, Purdue
Blair Newton, Purdue
Samantha Pate Rappuhn, Purdue
Nicole Schmidt, Arizona
Justin Squires, Arizona
Terrence Zhaozhe Wang, Purdue
Louis Wyatt, Purdue