This summer, we have the opportunity to continue sharing our interface at various conferences. We are excited to lead a mini-workshop (Session G, Sat 6/22, 2:00p, Riverside Room) at this year's Computers & Writing conference, where we will discuss the technical and ethical processes for building our database and provide users time to explore our interface. Attending? Workshop materials are at the bottom of this page.
Exploring a web-based archive of writing and assignments
Our team has developed the first web-based archive that links a repository of pedagogical materials with a corpus of student texts written in response to those assignments in first-year composition courses. This workshop will allow participants to explore the features of our platform for their own research and writing courses. A guided tour of our web interface will be followed with extensive individual work time supported by researchers. Participants will learn to explore linguistic and rhetorical features of student writing, develop classroom activities or research plans, and explore other uses.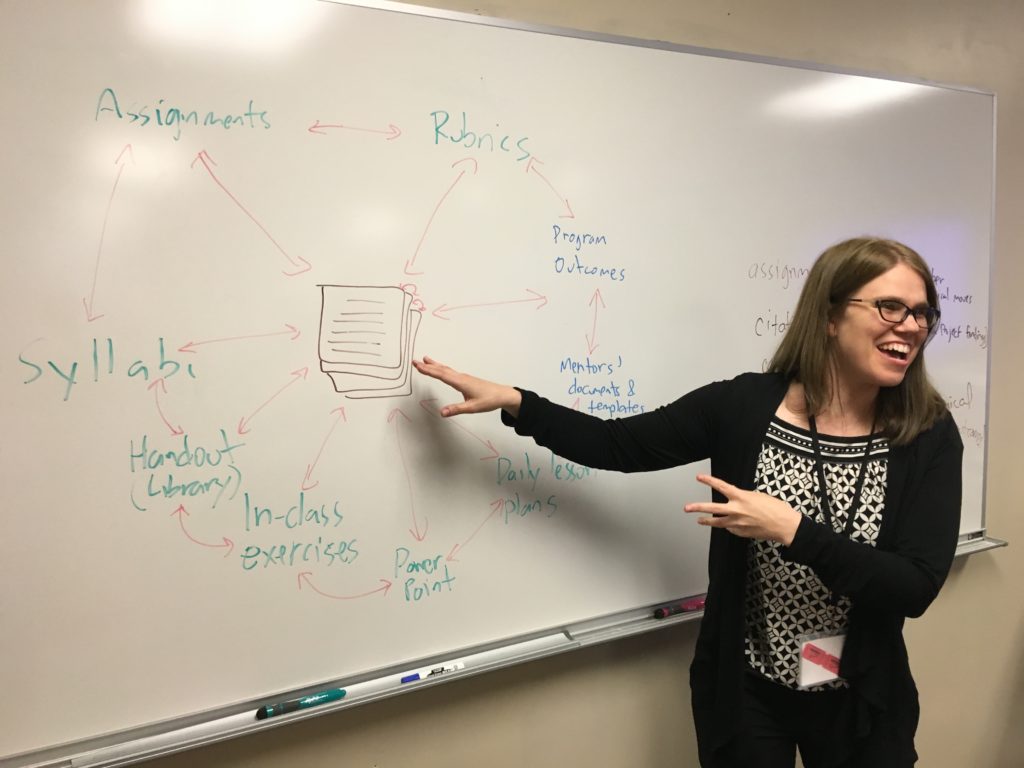 Takeaways
After our workshop, participants will be able to:
Use our platform to explore linguistic and rhetorical features of student writing;
Develop classroom activities or research plans based on the corpus and repository date available through our platform;
Discuss how information from our platform could be further developed for research and inform language teaching;
Explore opportunities for managing data for programmatic use, such as assessment or professional development.
In addition to these main goals, participants will gain a general understanding of the data processing and development required to sustain for data-driven web-based software like our platform. Interested? Keep reading for a full description of our workshop.
Read more ›